GlobeNewswire
Lleida.net receives its fifth patent from South Korean government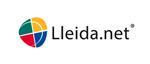 News provided by
Lleida.net
Jan 24, 2023, 9:18 AM ET
MADRID, Spain, Jan. 24, 2023 (GLOBE NEWSWIRE) -- Spanish technology services company Lleida.net (BME:LLN) (EPA:ALLLN) (OTCQX:LLEIF) has received its fifth patent from the South Korean government, this time for one of its methods for producing electronic contracts.
The patent, which is valid for 20 years, is the company's 219th worldwide, and represents the consolidation of its technology in the Asian country.
On December 12, the company announced the granting of another patent by the Seoul authorities for its EIDAS certified contracting method.
The company estimates that this recognition has the potential to directly and indirectly generate three million euros in revenue over the next two decades.
"We are very pleased to have achieved such a relevant level of recognition in a country like South Korea, which is an example for technological development worldwide," explained Sisco Sapena, CEO and founder of the company.
At present, Lleida.net has patents in the main Asian markets, including China, Japan and India.
Lleida.net seeks to expand its presence in the field of e-signature, e-notification and e-contracting through a solid strategy in the development of intellectual property and research and development, as well as a strengthening of its globalization approach both in the markets where it is already present and where it plans to be in the future.
The company has obtained patents in more than 60 countries on five continents, including the European Union, the United States, Russia, Mexico, Colombia, Argentina, Peru, South Africa, Nigeria, Australia and New Zealand.
Lleida.net is listed on the OTCQX index in New York, Euronext Growth in Paris and BME Growth in Madrid.
In the last 30 days, the company's shares have appreciated by more than 43 percent, and it continues to be one of the most liquid companies on the BME Growth index.


Pedrosa IR
ir@pedrosa.uk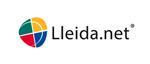 For inquiries or corrections to Press Releases, please reach out to GlobeNewswire.