GlobeNewswire
Digital Distro, Inc. (OTC: UVSS) Provides Film and Music Production Updates
Company Exits NFT and Crypto Efforts to focus on Music and Film Exclusively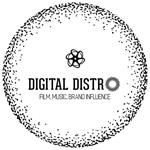 News provided by
Universal Systems, Inc.
Jan 24, 2023, 8:30 AM ET
Costa Mesa, CA, Jan. 24, 2023 (GLOBE NEWSWIRE) -- Digital Distro, Inc./Universal Systems, Inc. (OTC: UVSS) is provides Company updates to efforts and strategy with focus to Film and Music production and distribution. Andrew Lane, CEO, states "We have multiple film and music projects that are already in post-production and have great opportunity to generate significant returns to the Company. Music and film production with distribution is our strength and we will focus our efforts to completing the projects already underway. Given that the NFT and crypto space is still early on its development and has been filled uncertainty, we feel that it is in the best interest of our shareholders to focus on film, music, and brand influence. At this time, the Company will not be moving forward with any MOU's or blockchain, NFT, or crypto projects until the crypto and blockchain space becomes more stable."
Andrew Lane adds, "We have met with Garrison Film leadership to finalize our contractual responsibilities for the musical soundtrack and music videos for the feature film, "Man in the White Van" directed by Warren Skeels and produced by Garrison Film with Legion M Entertainment. Our team is coordinating the following: 1) the release of the Social Media Influencer plan 2) the original musical soundtrack produced by Digital Distro and 3) music videos also produced by Digital Distro. Our team is excited to showcase both our music and video production capabilities and we feel that this freshmen release will be great start for the Company."
The Company is also excited to announce the sophomore feature film effort, "Keep Moving" is in post-production with Andrew Lane receiving Music Supervisor credits. The film is expected to be released this summer.
Andrew Lane concludes, "In the coming weeks, the company will be providing shareholders with a 2023 roadmap of forward-looking milestones along with a proposed slate of projects for production. Our goal this year is to see the completion of at least 3 feature films, completion and revenue recognition of the Music Soundtracks, and expansion of our Social Influencer division. In the coming days, the company will submit End of Year Disclosures and will file the necessary Supplemental Review for the removal of Shell Status. The Company has not planned any reverse split for the foreseeable future. We believe that 2023 is the year for the company to complete the many great projects already started." 
About Digital Distro, Inc.
Digital Distro Solutions/Universal Systems, Inc. (OTC: UVSS) is a subsidiary of Critical Solutions, Inc. and is a multi-media film and music production and distribution company.  The company intends to build a library of completed film and music projects that will inform, inspire, and entertain audiences worldwide.
The company has updated its Twitter address to https://twitter.com/Digi_Distro.
Contact Information:
Universal Systems, Inc.
1-800-395- 6811
Safe Harbor Statement: In addition to historical information, this press release may contain statements that constitute forward-looking statements within the meaning of the Securities Act of 1933 and the Securities Exchange Act of 1934, as amended by the Private Securities Litigation Reform Act of 1995. Forward-looking statements contained in this press release include the intent, belief, or expectations of the Company and members of its management team with respect to the Company's future business operations and the assumptions upon which such statements are based. Prospective investors are cautioned that any such forward-looking statements are not guarantees of future performance, and involve risks and uncertainties, and that actual results may differ materially from those contemplated by such forward-looking statements. Factors that could cause these differences include, but are not limited to, failure to complete anticipated sales under negotiations, lack of revenue growth, client discontinuances, failure to realize improvements in performance, efficiency and profitability, and adverse developments with respect to litigation or increased litigation costs, the operation or performance of the Company's business units or the market price of its common stock. Additional factors that would cause actual results to differ materially from those contemplated within this press release can also be found on the Company's website. The Company disclaims any responsibility to update any forward-looking statements.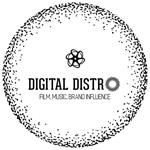 For inquiries or corrections to Press Releases, please reach out to GlobeNewswire.