Following a second consecutive start and third game filled with criticism pointed at Jets quarterback Zach Wilson, his head coach is still fully standing behind him. With New York falling to 1-2 on the season and fresh off two consecutive losses, coach Robert Saleh addressed Wilson's play, even calling him an improved player, as ESPN's Rich Cimini revealed.
Saleh told reporters that Wilson is still the team's "unquestioned quarterback" and that he's "not the reason why we lost yesterday," per Cimini.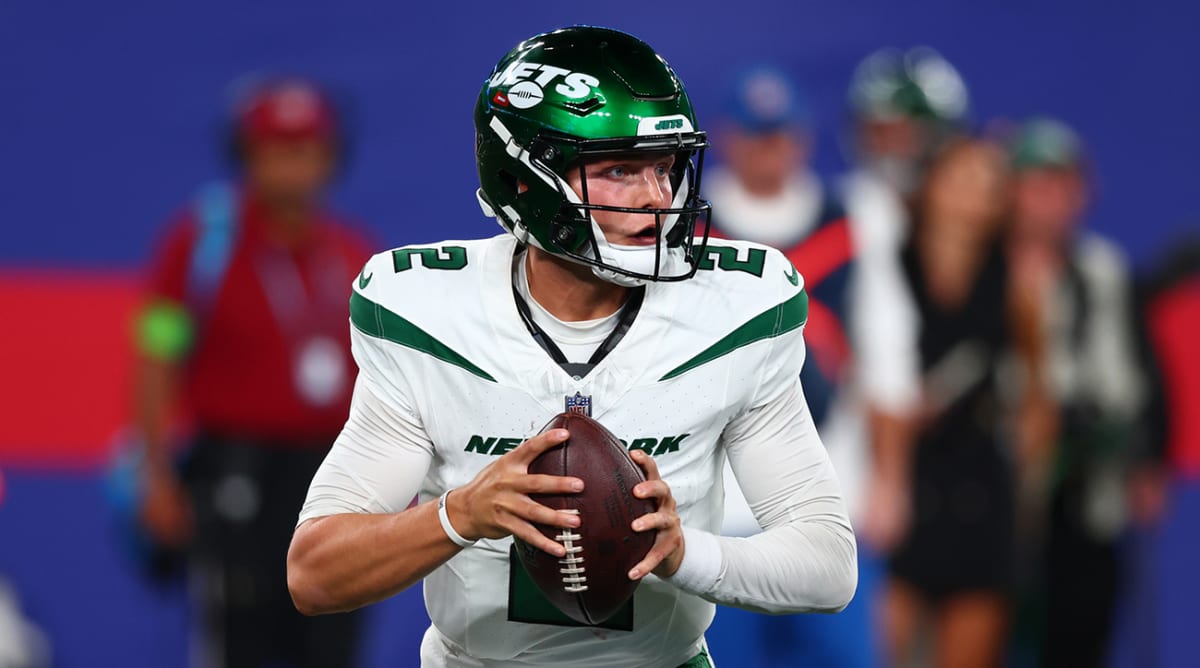 Through three games this season, after taking over for Aaron Rodgers on the team's opening drive in Week 1, Wilson has completed 44-of-84 passes (52.4 percent) for 467 yards, two touchdowns, and four interceptions. Three of those interceptions came in the 30-10 Week 2 loss to the Cowboys. But Wilson underwhelmed in the Week 3 loss to the Patriots, completing 18-of-36 pass attempts for just 157 yards.
The Jets' new starter has also posted a quarterback rating of 38.1 and 61.9 in each of the past two games. Although there still hasn't been much chatter surrounding the team bringing in another quarterback, it'll be interesting to see how Saleh and the staff approach that decision if Wilson's play fails to improve.