Arguably the biggest headline in the NFL right now is the relationship between Kansas City's Travis Kelce and star singer Taylor Swift.
Since Swift has attended the Chiefs' two games to watch her rumored boyfriend, Swifties and NFL fans are eagerly awaiting to hear if she plans to make it three in a row this weekend. Kansas City heads to Minnesota to take on the Vikings.
Per a report by ESPN's Kevin Seifert on Monday, Minnesota defensive back Byron Murphy Jr. can be added to those hoping Swift is at U.S. Bank Stadium in Week 5.
"I'm going to say something to him to get him going," said the fifth-year cornerback.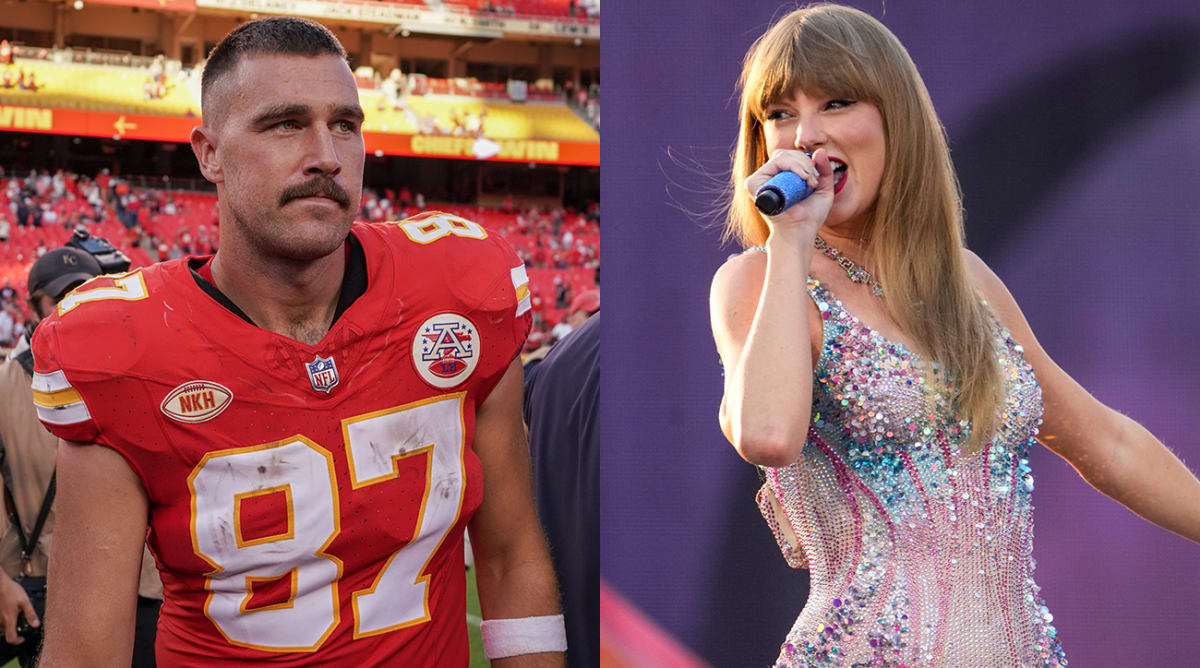 Murphy is hoping to use Swift's attendance as an opportunity to get the two-time Super Bowl champion off his game by "getting his hands" on Kelce "in front of her."
"Oh man, the social media is going crazy," added Murphy Jr. "And I'm not hating against it. That's the world we're living in. Is she going to come to this game? We're locked in, but that would be something. I've been watching her since I was a kid. That would be cool, for sure. Not for him, because we're going to try to get our hands on him in front of her."
The Vikings will need to exploit every advantage they can use as the defending champion Chiefs have ripped off three consecutive wins since an opening night loss against the Lions.