When it came to chatter surrounding a potential Damian Lillard trade, it was always supposed to end with one team — the Heat. With Lillard's desire to play for Miami, it appeared (and was reported at many points) that Lillard teaming up with Jimmy Butler was close to a foregone conclusion.
But then came some chatter about the Raptors and a few other teams. Then, seemingly out of nowhere, the Blazers struck a three-team deal with the Bucks to send Lillard to Milwaukee, as ESPN's Adrian Wojnarowski first reported.
Lillard goes Milwaukee as part of a 3-team deal with Jrue Holiday, Deandre Ayton, Toumani Camara, a 2029 unprotected MIL 1st, and unprotected MIL swap rights in 2028 and 2030 to Blazers. Phoenix lands Jusuf Nurkic, Grayson Allen, Nassir Little and Keon Johnson. https://t.co/Ge0H91AiIA

— Adrian Wojnarowski (@wojespn) September 27, 2023
Throughout the summer there were questions about why the Blazers hadn't just taken the Heat's offer, or brought in a third team to add a bit more to the deal. And after seeing the return package Portland pulled thanks in large part to its own patience, it's not surprising at all.
Comparing Bucks Trade Package for Lillard to Heat's Reported Offer
The Bucks are sending Jrue Holiday, DeAndre Ayton, Toumani Camara, a 2029 unprotected first-round pick and unprotected pick swaps with Milwaukee in 2028 and 2030 to Portland, per Woj.
And for good measure, it appears the Blazers may be able to add even more assets, as Wojnarowski also reported that the team is expected to "immediately engage contending teams on trade talks to move on Jrue Holiday."
In turn, the Blazers picked up a new high-upside big man in Ayton, a first round pick, two pick swaps and a player they can likely flip in another trade for more pieces.
When comparing that to the Heat offer, it's essentially apples and oranges.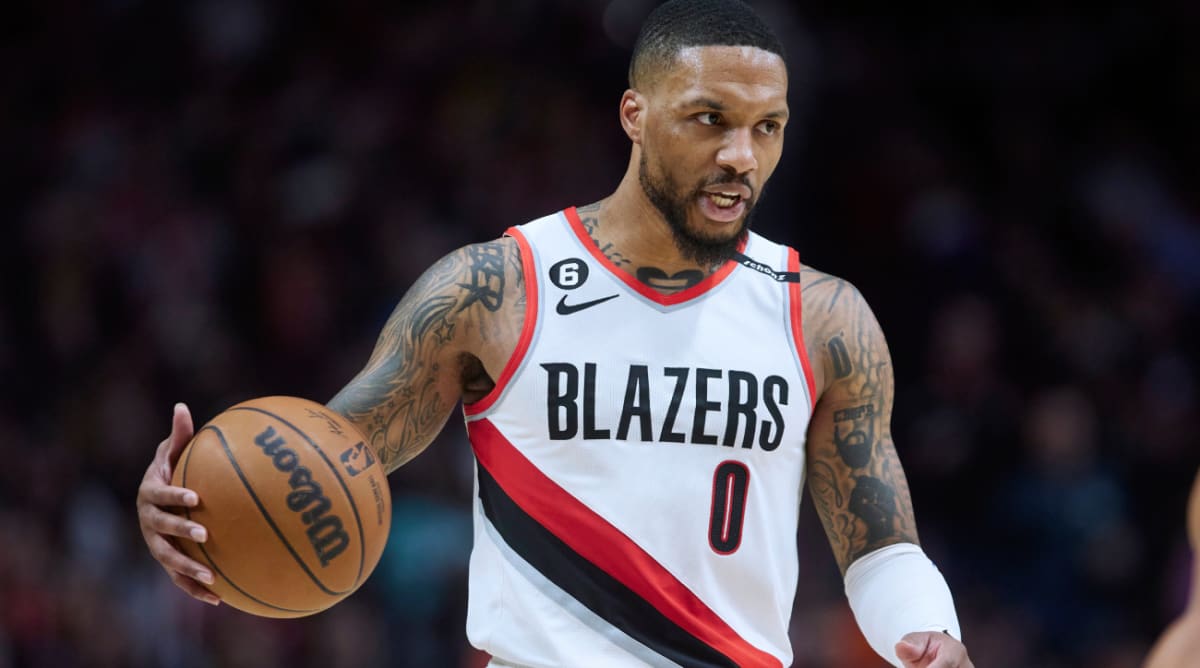 The Heat's reported offer (among many various rumors) featured a deal around Tyler Herro, two first-round picks (2028 and 2030) along with a contract such as Kyle Lowry or Duncan Robinson, per Barry Jackson of the Miami Herald. There were other reported offers, but the bulk of them were focused around some mixture of that and/or possibly Nikola Jovic.
In the overall evaluation of that, the Blazers essentially took two pick swaps from Milwaukee instead of an additional first-round pick from Miami. They also added Ayton and Holiday instead of Herro and Lowry/Robinson.
This was as close to a no-brainer move for Portland as you'll see, and they were wise to wait. But it doesn't change the fact that now Bucks fans have to wait and see how Lillard reacts to the idea of playing anywhere other than Miami. Although the idea of teaming up with Giannis Antetokounmpo has to bring plenty of intrigue, at the very least.